Buttercup Beads Studio & Gallery
Classes, Parties, Oh-So-Pretty Sparkly Things, Fun!
Click here to see the class calendar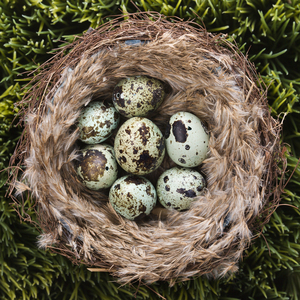 Happy Mother's Day! We are celebrating Mother's Day with a 3 day sale!
Save 15% on Gift Certificates, and your bead purchases this Friday, Saturday & Sunday.
Sale ends May 13, 2018
some restrictions apply - see store for details.
Carrier Beads now Available! $5.50 pk/20
Click here to order while supplies last!
New! Buttercup Bead Along - Ornament Workshops
This year, Buttercup Beads is happy to announce a monthly ornament workshop Join us each month to work on a new ornament project. By years end we hope to have 12 made. Perfect for home decor, or to give as gifts to friends and family.
May's Ornament Bead Along -
Floral Puffy Star
Wednesday, May 16 & Thursday, May 17 - 6pm
Please call the store to reserve your seat! 484-524-8231 Seats are already filling fast!
Students must already be proficient with Puffy Star construction technique, as this will focus on just creating a star using a pattern. Only light instructions will be given on how to read the pattern. Call the store if you are not familiar with technique.
Pattern is $5. (cover printing costs) - beads must be purchased from Buttercup Beads: 4 colors Delica's or 11/0 rounds, fireline and needle.
Bring snacks to share if you like - beading begins at 6pm!
Class fee: FREE
level: Intermediate
Welcome Beth Craver!
We are excited to announce that Beth Craver has joined our Buttercup Creative Team!
Beth has scheduled this beautiful Monarch Butterfly Pin on Saturday, May 26 at 12:30pm.
Registration is now open - call today to save your seat! 484-524-8231
Oh my - this perfect little pin is a perfect realistic accessory to any wardrobe. Pin it to your jacket, dress, purse or outfit - or anywhere you want a little bit of happiness. An original design by Beth Craver - you will love learning how to make this stunning brooch in one short class. Let Beth show you the secrets!
Monarch Butterfly Pin
Level: Beginner/Intermediate
Instructor: Beth Craver
Fee $45 + materials.
New Gina Struebel Wire Workshops!
Gaia - Bracelet and Earring Workshop
In honor of Earth day - Gina designed this super cute wire beaded bracelet and earring set to be made in one afternoon. Let your creativity blossom with this great wire workshop.
Thursday, May 17 - 3pm
Level: Intermediate
Instructor: Gina Struebel
Fee: $55 + materials - students are encouraged to bring their own wire working tools to class
Luna - lampwork/wire cuff - June 23
You will feel like a Roman Goddess wearing this beautiful wire and lampwork bead cuff. This is a perfect inroduction into wire weaving with fine wire. Take you wire skills to a whole new level with this stunning design. Wire working experience needed, this is an intermediate class.
Level: Intermediate
Instructor: Gina Struebel
Fee: $45. plus materials - bring your wire tools to class.
Sign up today!
New! Valerie Felcetto Workshop!
Venezia
Named after the beautiful city of Venice - you will look stunning in this beautiful beaded bracelet. Let Valerie show you how to create this pretty little stunner in one short class. Saturday, May 19, 12:30pm
Instructor: Valerie Felcetto
Level: Intermediate
Fee: $55. + materials.
I am happy to announce that my Blue Hydrangea Project

is on the cover of June/July Beadwork Magazine!

Kits are available in the store and online!

Three Color pathways:

Blues/Aqua
Rose/Pinks
Lavender/Purples

Our Old Glory Flag bracelet is featured in
Bead & Button Magazine, June 2016, pg. 74.

Our Dashing Diamonds Argyle Cuff Bracelet
was featured in Beadwork Magazine, Feb/March 2016, page 40.

Dainty Delights was featured in August 2016,

Bead & Button Magazine, page 50!
Learn how to make glass beads! Andrea is
currrently accepting new students for private
Lampwork lessons.
Call store for details. 484-524-8231
---
Who We Are
We are a Full Service Bead Store and Artisan Gallery nestled in a warm country setting.
We strive to bring you high-end and unusual findings for all of your creative jewelry making needs. We specialize in hand lampworked beads, focal pieces by local artists; as well as bring you a beautiful array of Japanese Toho & Miyuki seed beads, Sterling Silver findings including Saki, Bali, Swarovski, Czech & Chinese crystals, Semi-precious stone beads, Freshwater Pearls, and a whole garden of exciting glass beads just waiting to be picked. We also sell most every tool and accessory you might need for your own bead box or special project.
Jewelry Making Classes
Our jewelry making Classes are friendly and fun! We focus on everything from basic to advanced jewelry making techniques in most every medium. We'll keep you on the cutting edge of design and product because our instructors are not simple store clerks, but true artisans proficient in their craft. Check out our class descriptions and then the class calendar for dates and more information. Classes are popular - so hurry and reserve your seat today! Sign up for The Buttercup Newsletter for lots of great info.
---
Artisan Gallery
Our Artisan Gallery will inspire and excite you to produce your own unique pieces utilizing almost every material out there. Artisan pieces are also available for purchase for gifts for any occasion. Can't decide? Not a problem - Gift Certificates are also available for your convenience.
---
Adult & Children Bead Parties
Our Buttercup Children Parties will keep the mess out of your home, while still providing a great learning experience in a safe, fun, and friendly environment. A perfect outing for Birthdays, Brownies, Girl Scouts, Sport and Dance teams. We love hosting (big) Girl's Night Out, Red Hatters, and Bridal Parties for any special occasion or for nothing at all. (It's a social thing, doncha know.)
---
Open Workshop Studio - No experience necessary!
Where there are no classes or parties scheduled - we are an open workshop environment. ~ Buttercup Beads encourages you to bring in your current project, or start a new one and sit and bead with us in our cozy cottage setting. If you've never beaded before you just come in, pick out a few beads and "Make and Take" your very own creation - no experience necessary - we'll do the finishing for you! We play nice too. We'll share our tools, as well as our expertise. We work closely with Bead Societies and Guilds to host special beading events, bead soirees, and unique workshops. Please come in to discover all of the many other services we have to offer!
---
We're cozy.
We're the best girly store in town! We are a slipper friendly, chocolate eating, coffee drinking bunch. Robes however, are entirely optional but must be worn with large dangly crystal earrings...(We do have our standards doncha know.) Our prices are completely competitive and our service comes with a smile. Most of all - we're here to help you have fun!
---
Whether you are a beginner or advanced beader -
Buttercup Beads is the place for you!
We are very easy to get to and just minutes from the new Oaks Expo at the Oaks exit of RT 422. We are situated on the Pawlings Road side of the Audubon Shopping Center, right between Subway and Busy Bees Pottery. We are Handicap accessible and have free curbside parking. Please visit us today!
Heading East on Rt. 422 - exit at Oaks, bear right at the ramp - turn right at Pawlings Road (4th light) - Store will be on the right.
Heading West on Rt. 422 - Exit at Audubon/Trooper Road (Rt 363) - Turn Left at the first light (Audubon Rd)- turn right at the dead end (Pawlings Road) - Store will be on your left. Alternate: Use the Oaks exit, bear right at the ramp (Egypt Rd), turn right on Pawlings Rd - Look for us on the Pawling road side of the Shopping Center.
---
Buttercup Beads was thrilled to be featured in the Fall '09 issue of Bead Unique Magazine
"I Could Just Live Here!" pg. 44
---

Audubon Village Shopping Center
1123 Pawlings Road, Audubon, Pa. 19403 484-524-8231
c. 2007-2016 www.buttercupbeads.com
Our Hours: Tues/Wed 10-6, Thurs/Fri 10-8, Sat. 10-4, Sunday 12-4, Closed Mondays.
Sign up for our monthly Newletter Here!
www.facebook.com/buttercupbeadshome